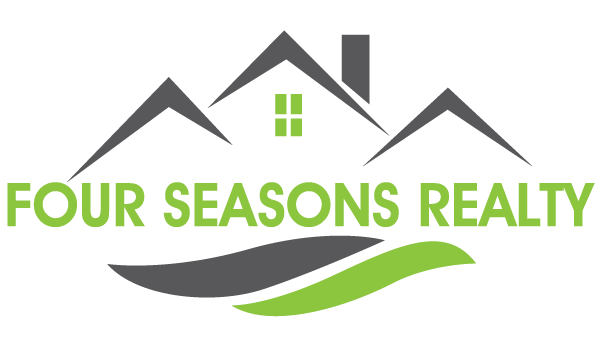 Four Seasons Realty broker and sales agents have ten years of combined experience in the Bottineau and surrounding areas real estate markets.
We specialize in residential and rural homes, lake and vacation properties, as well as hunting and farm land.
Featured Properties
Current
Farm House- Gardena, ND 4 bedroom & 2 Bath on 1 acre Dbl Garage
PRICE IMPROVEMENT!!! Gorgeous 3 bedroom/1 bathroom home in Kramer, ND
1904 Victorian Home - Carbury Completely Updated - Close to Bottineau
Farm House 40 acres -Heated Shop, Quonset & Outbuildings - Portal, ND
Custom Log Home & 4 bed & 2 bath 27x42 Garage - Portal, ND
3 Bedroom & 2 bath Townhouse Dbl car heated Garage - Bottineau
Spacious 3 bedroom/1 bathroom home in Westhope, ND!
Great family home in Souris, North Dakota
Great family home in prime location in Bottineau
Price reduction!!! Country living southwest of Bottineau
Hotel & Restaurant & Bottle Shop - Park River, ND 100% Turnkey
PRICE REDUCED - 3 bedroom & 2 Bath House - Large Private Backyard
119 Golden View Drive
Hahn's Bay Cabin - 80 ft. shoreline on Lake Metigoshe
302 Ac. - Prime Waterfowl Hunting Devils Lake, ND
280 Acres in ND - Pheasant Hunting Paradise
36 Unit RV Park / Mobile Home in the Bakken - South of Wiliston
2 Bedroom & 1 Bath house - Corner Lot Bottineau ND
640 Acres CRP near Berthold, ND - Prime Waterfowl & Upland Hunting
PRICE REDUCED $20k - DREAM Home on 5 acres Loon Lake - 545 ft. Shorel
Current Listings


The development of 18 Loon Lake lots is underway. Don't miss this great opportunity! Give me a call to get the best lot!

The location of these lots is: travel south off highway 43 on 19th Ave NE (Camp Metigoshe Road), then in 1.5 miles turn west a 1/4 of a mile. Easy to get at location, with little gravel road travel, and great access. Only minutes from Bottineau, Lake Metigoshe, and Long Lake.
Lots range in price from ( $54,999 to $139,900). And range from 110 feet to 250 feet of shoreline. What a steal compared to Lake Metigoshe $2000-3000 per linear foot.
Lots 1-9 face west so you can enjoy the long summer evenings. You would own shoreline on the big water. Due to road location you will not own bay shoreline, however with these lots you will have usable access. Store the boat on big water  and have the paddle boat and kayaks on the bay side. Some of the lots have already been brush hogged and cleared out.
Lots 14-18 also face west and look into the bay. Some of these lots sit on a hill and would be excellent to build that house with the walk out basement. This will give you great view of the lake and sunsets.
Lots 10-11 face north and look out over bay water. Lower lying area and will need some back fill but will be great lots.
The road is built and electrical had been ran to the outer edge of the lots. Owners will be responsible for sewer systems, if required, well, and running of power from the road into the lot.
This is a great lake for skiing, tubing, fishing, or just hanging with the family and friends around the bonfire. Start making memories on a lot of your own.
Call today! Drive down and take a look at this great opportunity.
Lot 1- SOLD
Lot 2 $99,999
Lot3- $139,999
Lot 5- $SOLD
Lot 6- $99,999
Lot 7-9- SOLD
Lot 10,11 ,13-17- $54,999
Lot 12 – Sold
Lot 18 – $74,999
18 Lot Subdivision - Loon Lake in turtle Mtns
Bottineau, North Dakota 58318